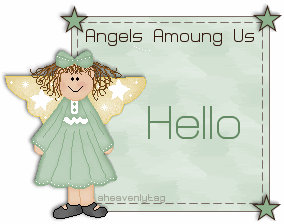 Not much going on here today. I'm so glad the weekend is getting closer.
Mom seems to be getting a little better from her fall last week. Which makes me feel a lot better.
We went to the license branch and got a handicap tag for the car. I was finally able to talk her into getting one. She's been fighting me on this for a long time. Plus her doctor was willing to sign the paper for her.
I'm so tired tonight. No wonder it's almost bedtime for me.

I have close to 600 letters on my site. You'll find the link on the left side of my page if you want to go check them out. I've got around 40 more to add hopefully tomorrow night. Plus there are around 125 more to get on there also. Then it's off to work on some new letters.

Hope everyone is having a wonderful week so far.

Night Everyone!